[#CONSOLAB] [DELIVERY] | #Feelunique #launches #same-day #delivery for #London shoppers |@RETAILWEEK
(30/10/2017)
FROM GRACE BOWDEN | RETAILWEEK | http://bit.ly/2zcnrA4
#Feelunique #launches #same-day #delivery for #London shoppers

Beauty etailer Feelunique has rolled out same-day delivery for London shoppers to cash in on lucrative last-minute Christmas beauty spend.
The online retailer's new service allows its London-based customers to order products across its 28,000-strong product range before 11am and receive them between 6pm and 10pm the same day. Shoppers will pay £14.95 to use the service, much like Asos' same-day delivery offer and associated surcharge, which was launched earlier this month.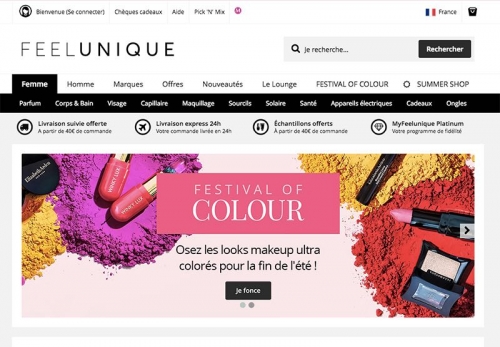 Feelunique has launched a host of innovations in recent months, including its next-day delivery subscription service in July and its Pick 'n' Mix sampling service, which allows shoppers to order five samples for £3.95. The beauty etailer's chief operating officer Jim Buckle said: "Feelunique is changing the way people experience shopping for beauty products by putting the biggest choice of products and brands into the hands of our customers quickly and conveniently.
"This summer, Feelunique became Europe's first pure-play online beauty store to offer unlimited next-day delivery; now we're the first to deliver the same day to our London customers.
"So, if you've run out of your favourite beauty products or need a last-minute favourite or gift ahead of a party – especially over the Christmas season – with just a few clicks Feelunique can get them to you the very same day."
The etailer, which acquired French online marketplace The Beautyst in April, reported a 27% jump in full-year sales in August.
10:04 | Tags : feelunique, lauches, same-day, london | Lien permanent | Commentaires (0)