[#CONSOLAB] [LAUNCH] | #Forever #21 is launching a new #beauty #store | @THE STATE
(17/11/2017)
DE JANET JONES KENDALL | THE STATE | http://bit.ly/2zG4yVU
#Forever #21 is launching a new #beauty #store
The parent company of Forever 21 will soon take over its additional space inside Columbiana Centre Mall where it will unveil its new concept cosmetics store, Riley Rose.
Riley Rose will occupy space previously held by an AT&T store on the opposite side of the mall from its sister Forever 21 which is located at the mall's main front entrance. Riley Rose will take occupancy of the space Dec. 1, according to mall general manager Andy Peach, and will begin construction immediately. the store is expected to open in spring 2018.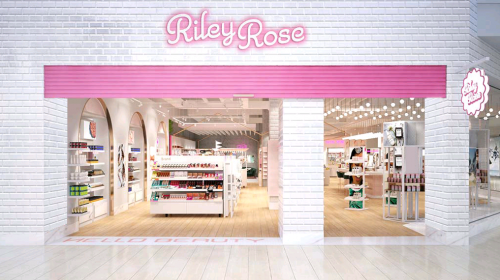 Columbiana is one of 13 regional shopping centers selected to be home to Riley Rose which is being launched through a partnership with General Growth Properties--which owns and operates Columbiana Mall--and the youth-focused fashion retailer Forever 21 Inc.
"Forever 21 is always ready to expand into new concepts, and has partnered with GGP to open stores in 13 of their top tier locations," said Do Won Chang, CEO of Forever 21. "These new, experiential spaces will be focused on accessories, cosmetics and home goods for the millennial consumer. We will open 10 stores in 2017, and follow up with three more in 2018."
Riley Rose is the example of GGP's strategy to meet the needs of the consumers, according to GGP CEO Sandeep Mathrani.
"Customers have come to expect lifestyle options at their regional shopping centers," Mathrani said. "Millennials have embraced the Forever 21 brand and GGP is thrilled with the introduction of Riley Rose. We know our shoppers will enjoy it."
GGP currently owns and operates 127 retail properties in 40 states, including Columbiana Centre.
10:01 | Tags : forever 21, beauty, store | Lien permanent | Commentaires (0)