FROM DANNY VENA | NWI.COM | http://bit.ly/2gFbD1R
#Jet.com Launches #Uniquely J to #Target #Millennials
Jet.com, a division of Wal-Mart Stores, Inc. (NYSE: WMT), announced that it will debut new premium, private-label products on its website, beginning today. The merchandise, branded Uniquely J, will provide what the company calls "a new brand of everyday essentials." Jet.com, one of the fastest growing e-commerce companies in the U.S., will offer a "carefully curated" list of 50 items including coffee, cleaning products, laundry supplies, pantry goods, and food storage. This is all part of a larger strategy by the company to win over the hearts and minds -- as well as the wallets and purses -- of millennial shoppers.
Uniquely J products are aimed squarely at Millennials.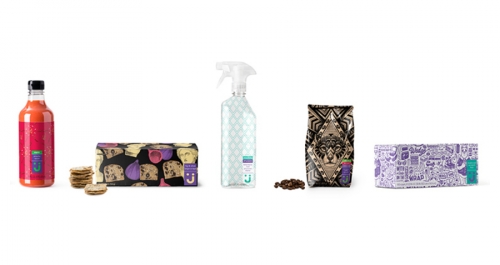 The company focused on areas it believed to be of importance to millennials, such as plant-based ingredients in its cleaning products, BPA-free plastics for its food storage bags, and USDA Certified Organic and Fair Trade Certified beans for its coffee. Jet.com wants to eliminate the trade-offs, providing consumers with style and value without sacrificing quality.
The company also paid particular attention to the look. The products feature "bold and beautiful packaging, specially designed by artists Jet.com partnered with from around the world." The website introduces the product line saying, "Meet your new favorite everything," and features product names with attitude, like Badass Espresso.
These premium products are intended to appeal to millennials, who have become the largest shopping demographic in the world. According to Meredith Klein, Jet.com's director of public relations, "Uniquely J is yet another way Jet.com is innovating for the metro millennial. From the boldly designed packaging, to the fun, witty label copy and quality ingredients -- everything was designed with this metro consumer in mind."
When Wal-Mart purchased Jet.com for $3.3 billion late last year, it raised more than a few eyebrows. The upstart e-commerce purveyor launched in mid-2015, promising the guaranteed lowest prices online on more than 10 million items, and was lauded early on as a potential competitor of Amazon.com (NASDAQ: AMZN). Jet.com also provided a variety of ways for shoppers to save even more, like switching from a credit to a debit card, or waiving their right to return items, each in exchange for additional discounts.
Wal-Mart's new weapon in the fight against Amazon.com.